"Entrepreneurship a vocation for a new generation" this was the theme of the coming together of 27th January 2018.
by Martin Tiku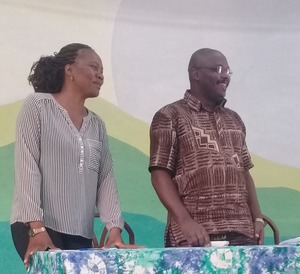 Following the success of the EoC Startup Lab, Fontem June 2017, where ten young Entrepreneurs from Cameroon participated with others various African countries, some young and experienced entrepreneurs expressed the urge to come together in January 2018.
On Saturday January 27th, twenty four entrepreneurs from seven towns of Cameroon (Fontem, Limbe, Buea, Kumba, Bamenda, Yaounde and Dschang) met successfully under the coordination of the Center for Entrepreneurial Resources "CRE" and powered by the association Action for an Economy of Communion in Central AFRICA "AECAC". The congress had as theme: "Entrepreneurship a vocation for a new generation".
Bringing together young and experienced entrepreneurs was a challenge but it served as a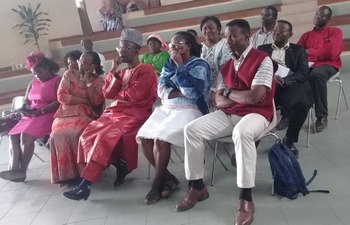 networking platform for all especially those operating in the same domain.
Within this frame work, Miss Azza Delphine who transforms bee wax to many different products amongst which are medicinal body lotion and soap in Bamenda, a town in the North West Region started a collaboration with Mr. Asong Fabian, owner of the business-Unity Soap. He produces soap from natural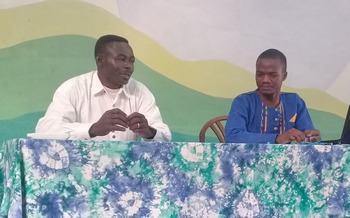 materials in Kumba. Asong Fabian at the beginning of the congress shared his experience with the audience; the notion of marketing strategies learned from the past lab school has greatly improved his sales. "After improving on the packaging, my business has really improved and creating a website has given more visibility to my business".
Participants present at the congress were from the educational, heath, stylist and fashion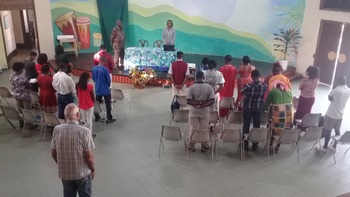 design, veterinary and animal production, and football academy for young people, catering services, transformation of banana to flour, distribution sector, community development sector with a representative of Nkong Hill Top Association for Development and youth empowerment programs with the presence of ROBOGA Transformers.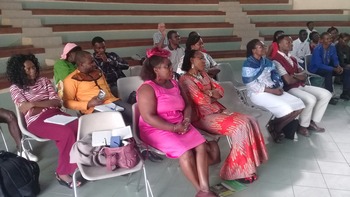 The founder of ROBOGA, Mr. Martin TiKU expressed satisfaction on how the lessons he learned from the past EoC Startup Lab School and the incubation program piloted by the CRE has boosted the management of his student's capacity building and mentorship program.
The nine hours congress took place at the Mariapolis center Mafua NDEM. The word of welcome was addressed by Winnifred Nwafor & Etienne Kenfack. This was followed by two presentations on who is an Entrepreneur and what characterize EoC entrepreneurs by NJI MABIH, co-coordinator of the CRE (Center for Entrepreneurial Resources) and Entering the EoC world of today by Steve William Azeumo, a business Management Consultant.
He presented on some key elements of a Business Model; case studies of the fiscal system procedure and how to move from the informal sector to the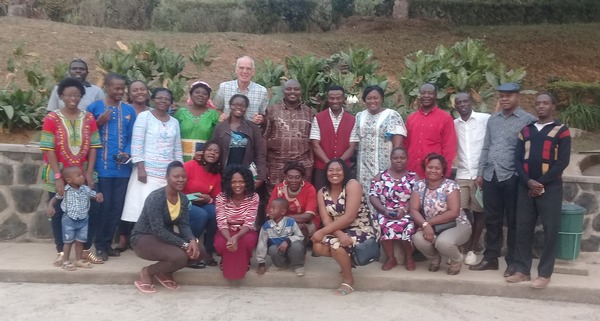 formal sector following administrative procedures put in place by the government.
The day ended with a networking session during which entrepreneurs vividly presented a glimpse of their businesses to many others.
The congress culminated with a moment of sharing during which an experienced entrepreneur, Mrs. Morfor Forbellah said: "I am grateful today because in my career, I went through difficulties related to fiscal system that I could hardly overcome. Today, I am pleased that this meeting has raised the awareness of young entrepreneurs on these issues. I am also impressed by the fertility of "speed dating" very intense exercise that helps to improve the presentation of his company to potential investors and partners ".