By Chung-in Moon & Timo Kivimaki
From www.euronews.com
last updated: 09/02/2018
The goodwill and meeting opportunities generated by the Olympic deal should be utilised to bring about peace, argue professors Chung-in Moon and Timo Kivimaki.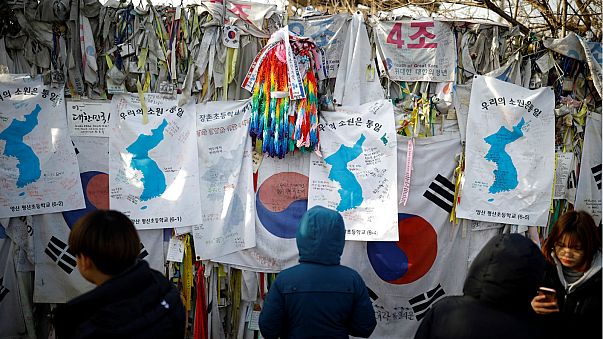 By offering only demonic identities for North Korea the US cannot expect cooperative and peaceful compromises from it: demons do not compromise.
Chung in-Moon and Timo Kivimaki Researchers
The Korean Peninsula is back at a crossroads of war and peace. It has teetered on the brink of no return since the signing of the armistice agreement in July 1953. But then the Pyeongchang Winter Olympics brought about a major turning point.
As the US and South Korea temporarily suspended their annual joint military exercise and training, North Korea has reciprocated by not only participating in the Winter Olympics, but also showing self-restraining behaviour. North Korean leader Kim Jong Un has decided to dispatch his own sister Kim Yeo-jong to Seoul as a member of high-level delegation. A peaceful Pyeongchang Olympics is no longer wishful thinking.